Viet Nam Design Room
Our Sample Office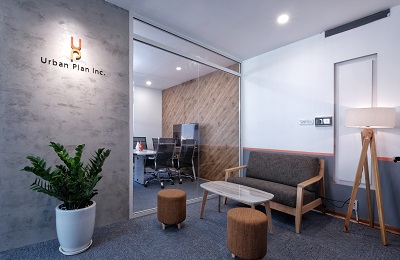 Viet Nam Design Room was opened in 2017 and creation of 3D pictures and design by CAD are conducted there. We incorporated those functions to respond to customers' detailed requests more speedily.
All staffs have studied architecture at local schools and joined Urban Plan. Architecture is a developing sector in Vietnam, but they jumped into this field with the energy of this rapidly growing country. Now their main work is creating pictures of finalized images and design drawings, but they will challenge design work in the near future and we are planning that they develop office design business in the country. So please look forward to a new wave created by those young and vigorous staffs in Vietnam.
We will make use of their graphic work of Urban Plan with quality and speed for proposals to our clients.