Osaka Office
Our Sample Office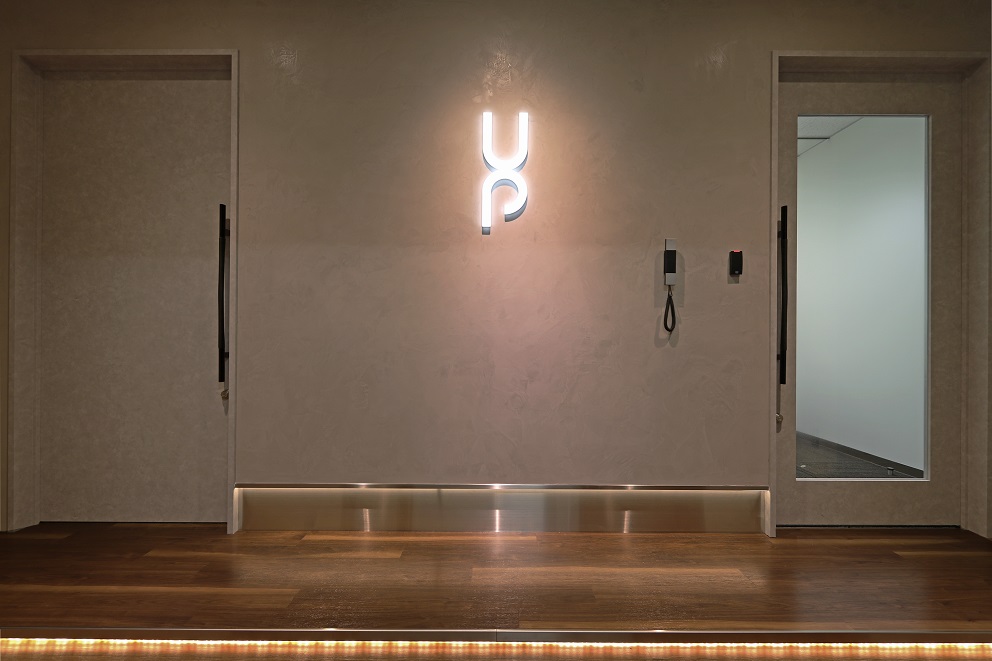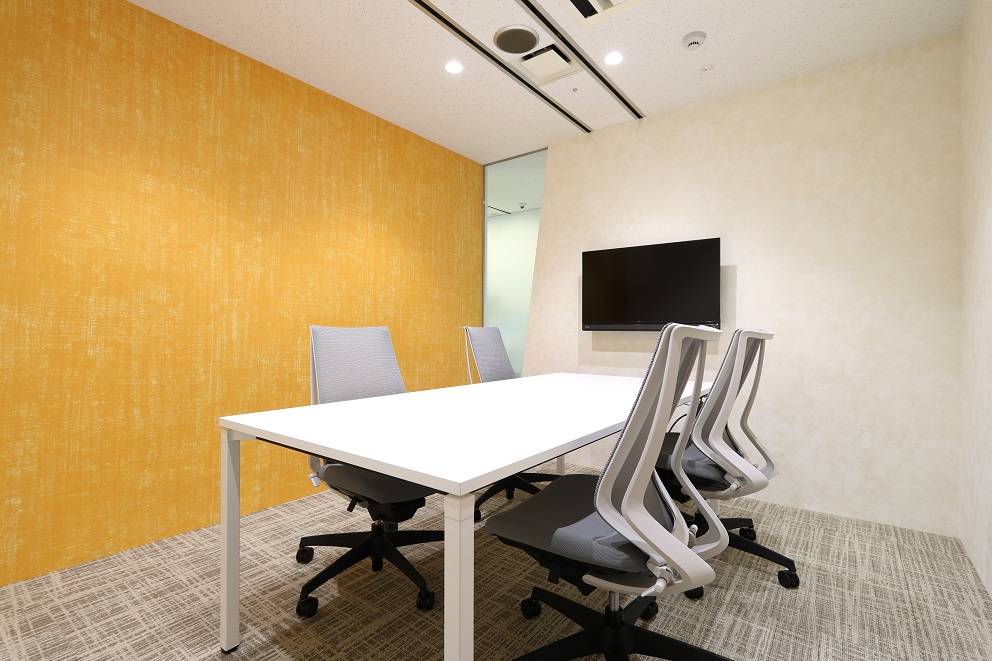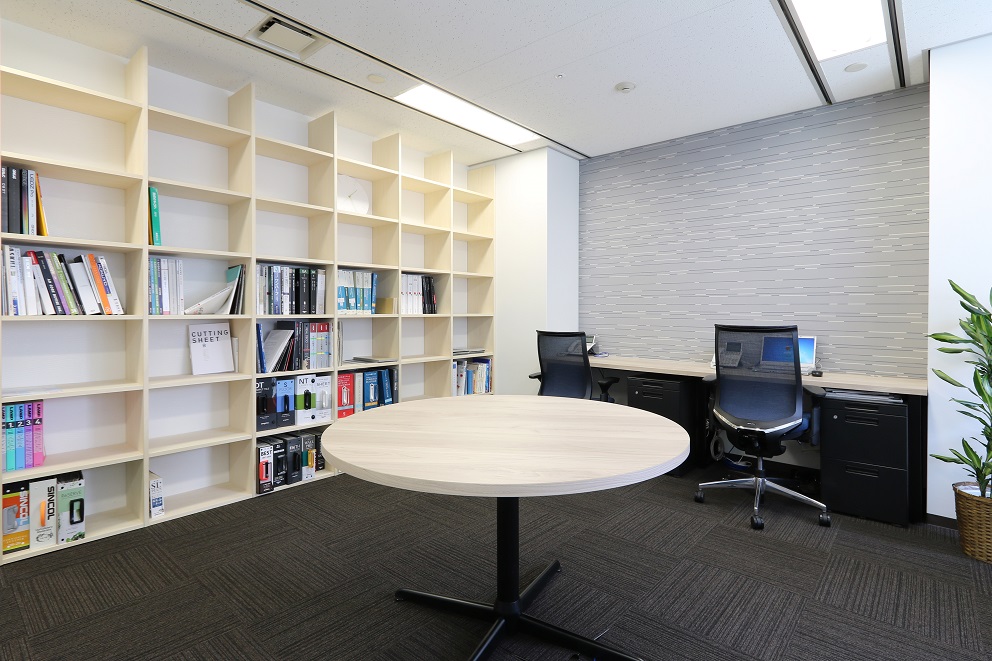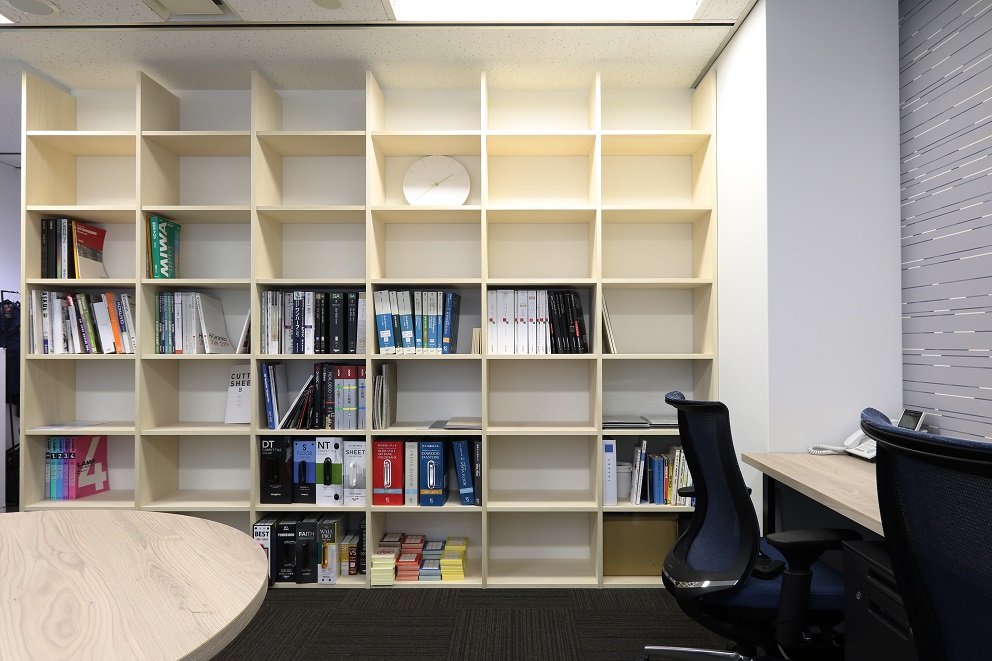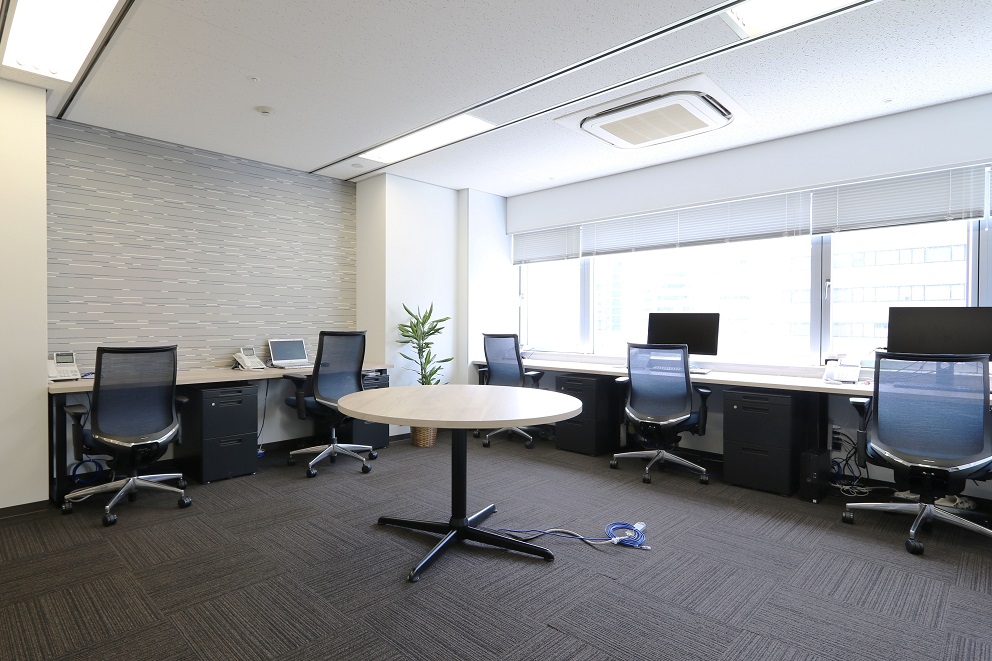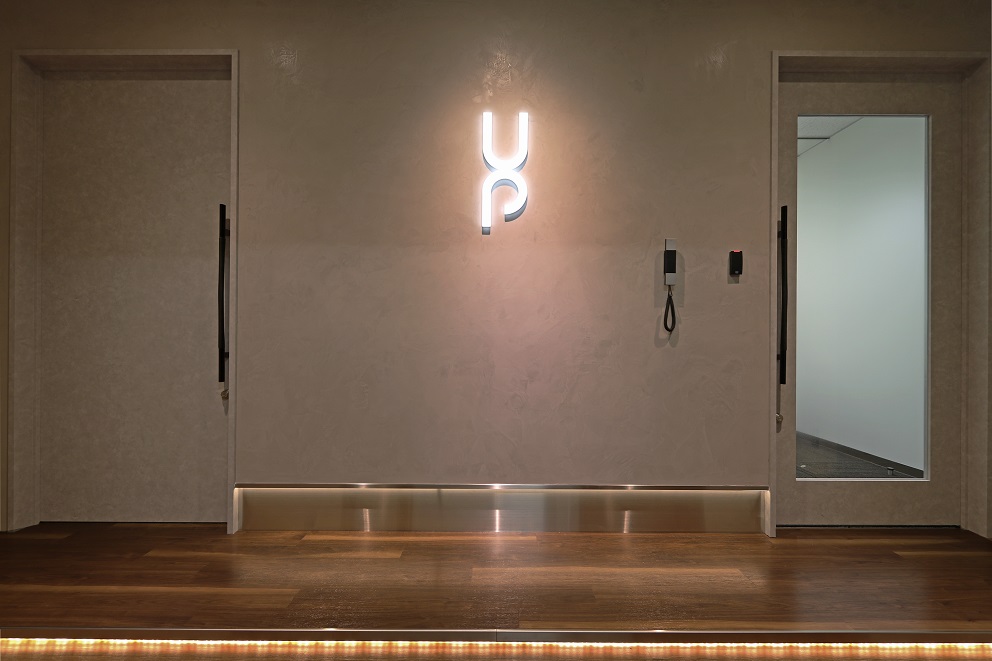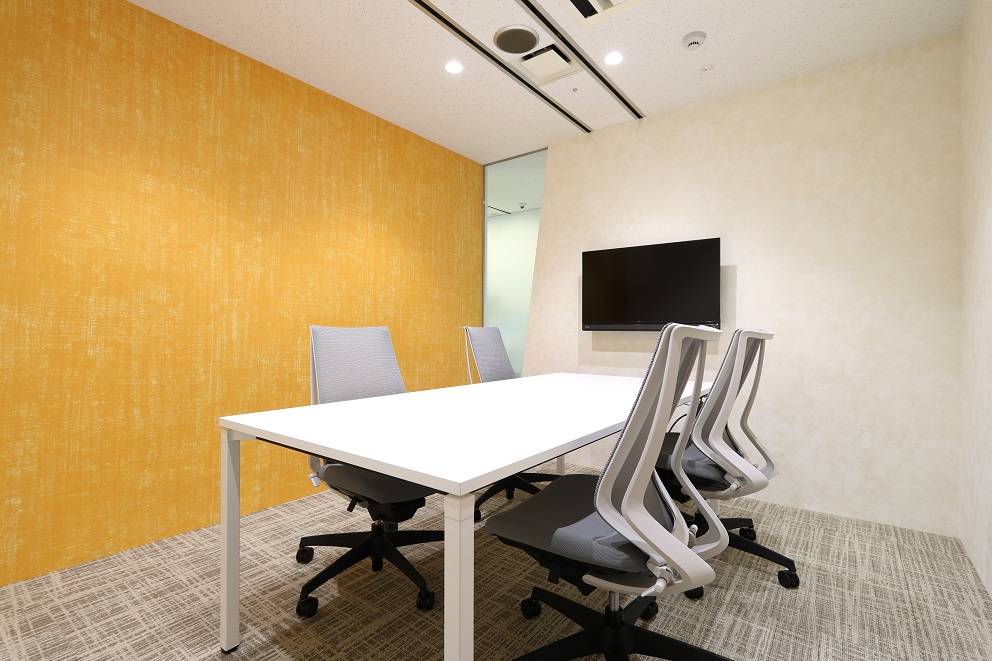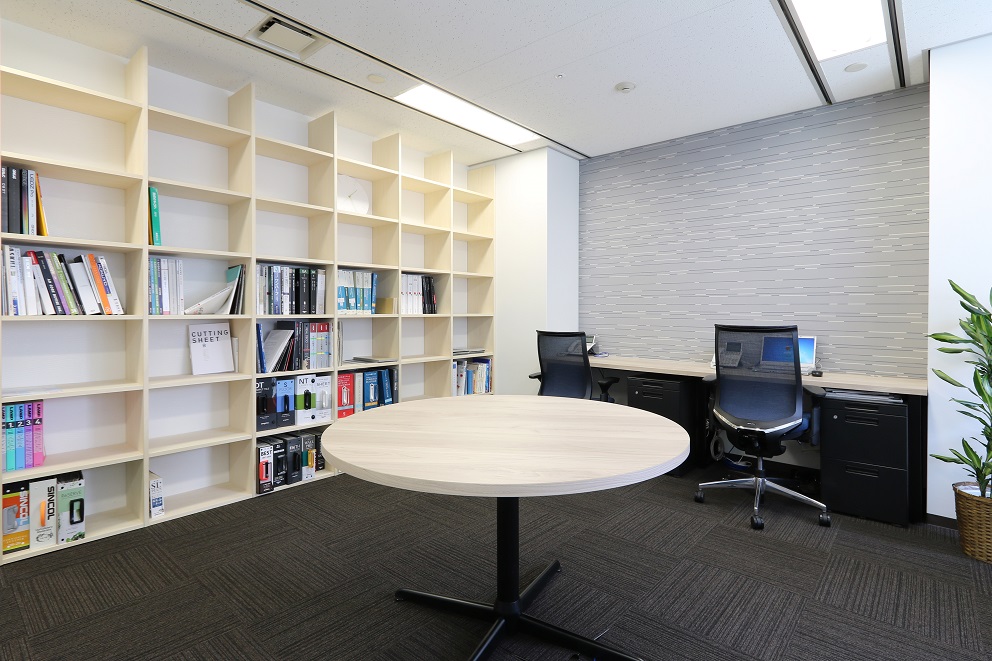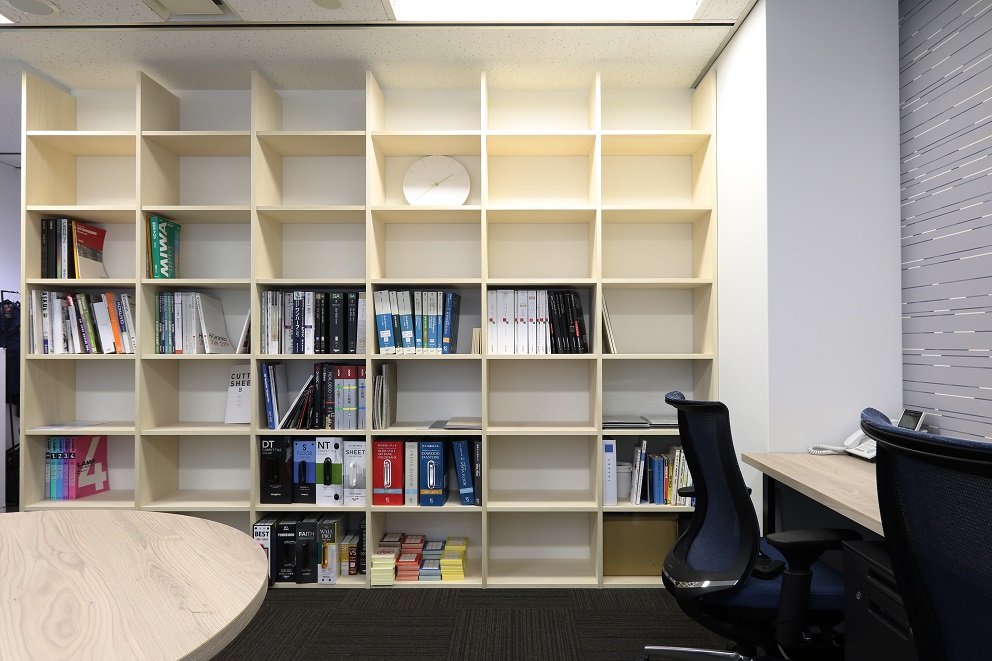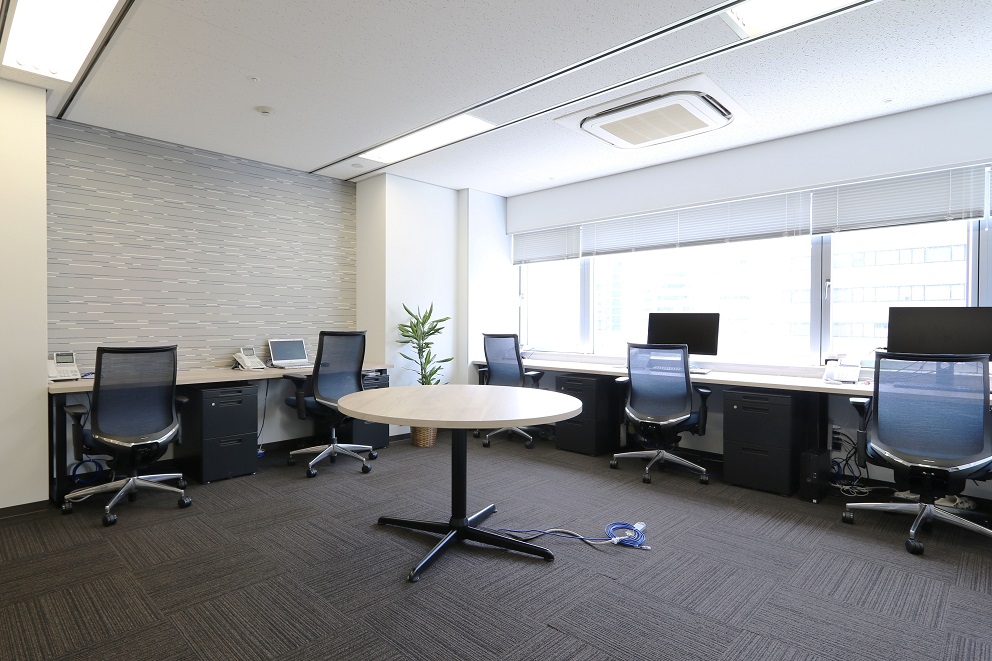 An office with easy communication and warm atmosphere
Osaka office is the second one in western Japan, and we aim for it to be user-friendly even if it's small.
Special plastering materials and a luminescent sign are used at the entrance to attract one's notice from the building hallway.
We ordered solid timber-top desk located along the walls and windows to secure individual space and to be easy to concentrate on work.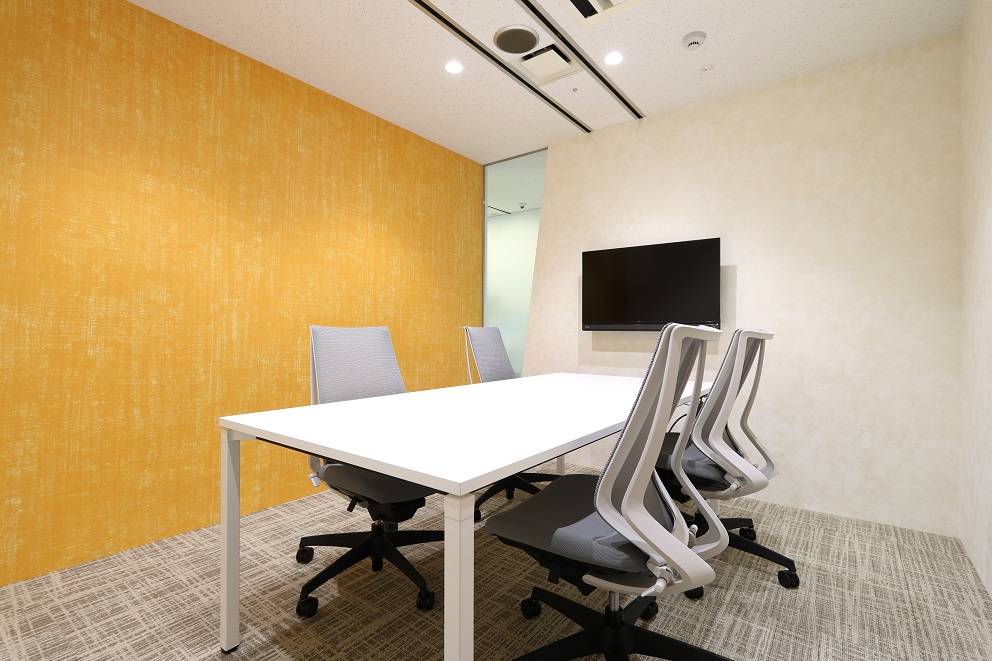 A bright and warm style meeting room
The meeting room is spacious and bright to make visiting customers feel comfortable.
We hold a company-wide conference in this room every week. A glass window is placed between the room and working space, so staff at desk can easily recognize when the room is in use.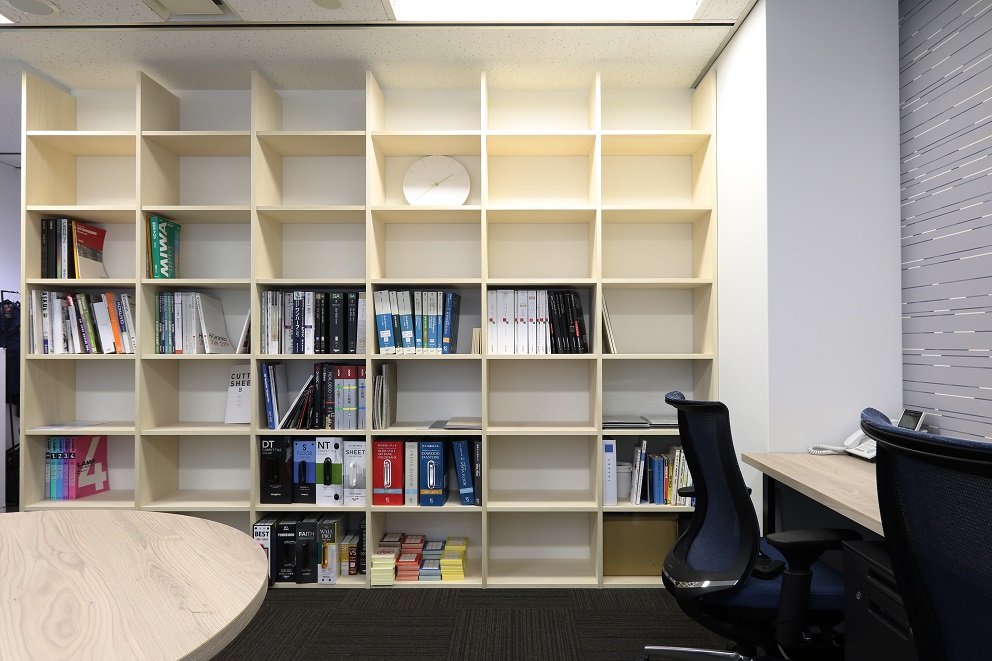 A tidy office with a wall-sized shelf
Our office is space-saving, but designers have many catalogs and documents.
So, we ordered a shelf on the wall of just the right size, and we can store things in it and keep the office tidy.
The shelf is located near each seat, so we can readily take things.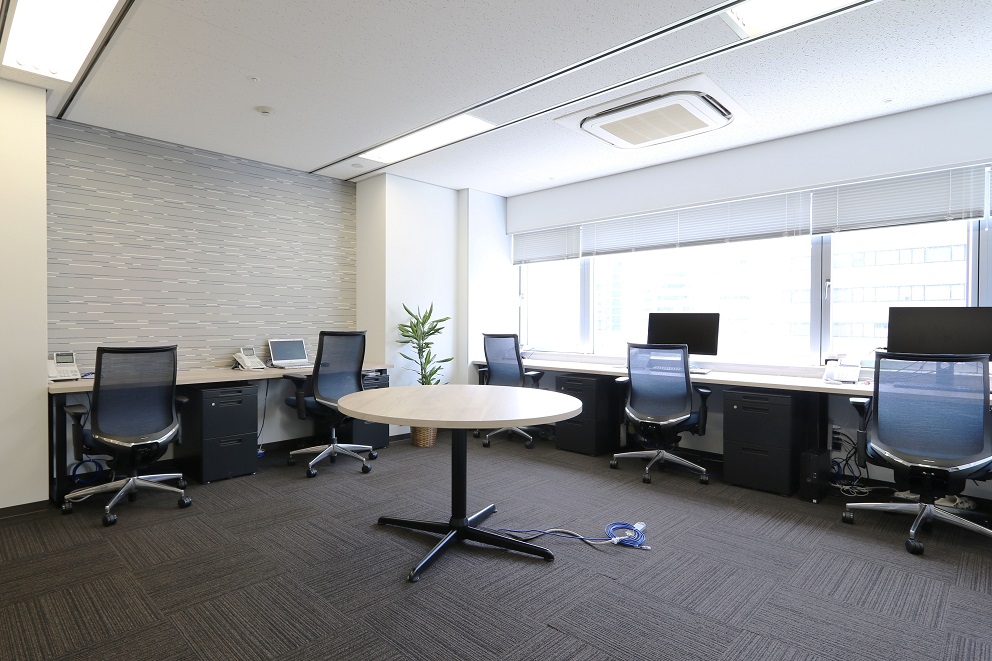 Meeting space with more communication
We work facing to walls and windows, but if we turn toward the center, there is a meeting table, so we can readily have a meeting.
We selected a round table not to block traffic lines.
It is placed in the center of the room, so we can use it as a communication space.