Nagoya Office
Our Sample Office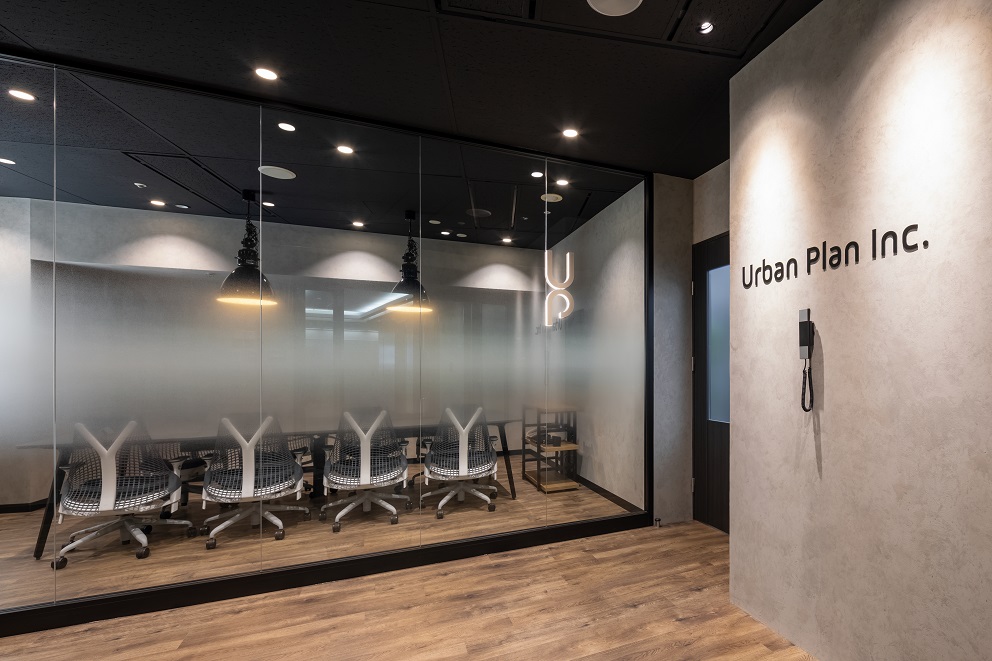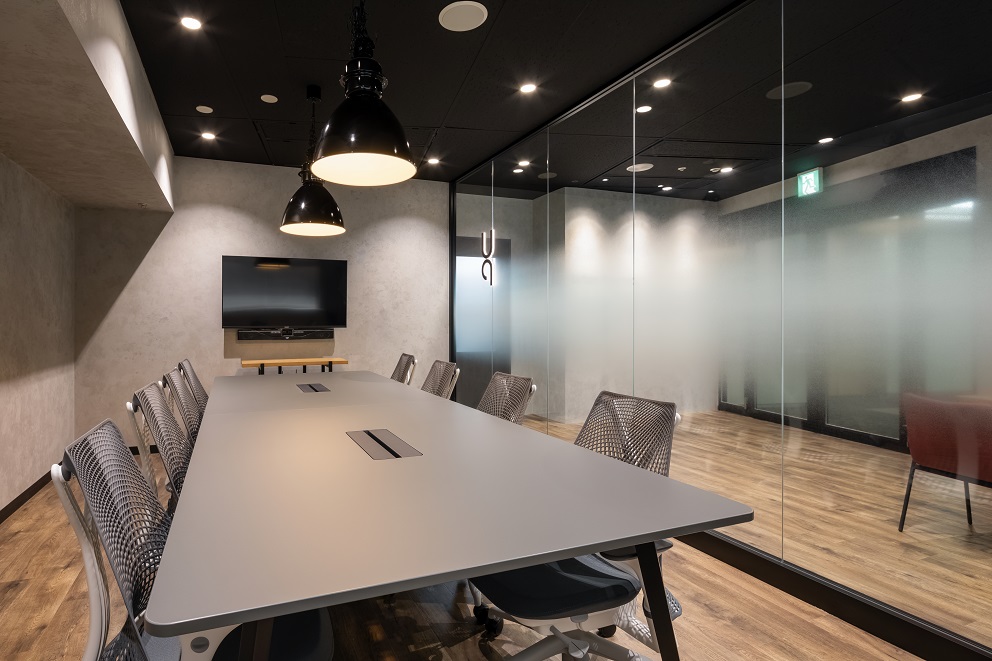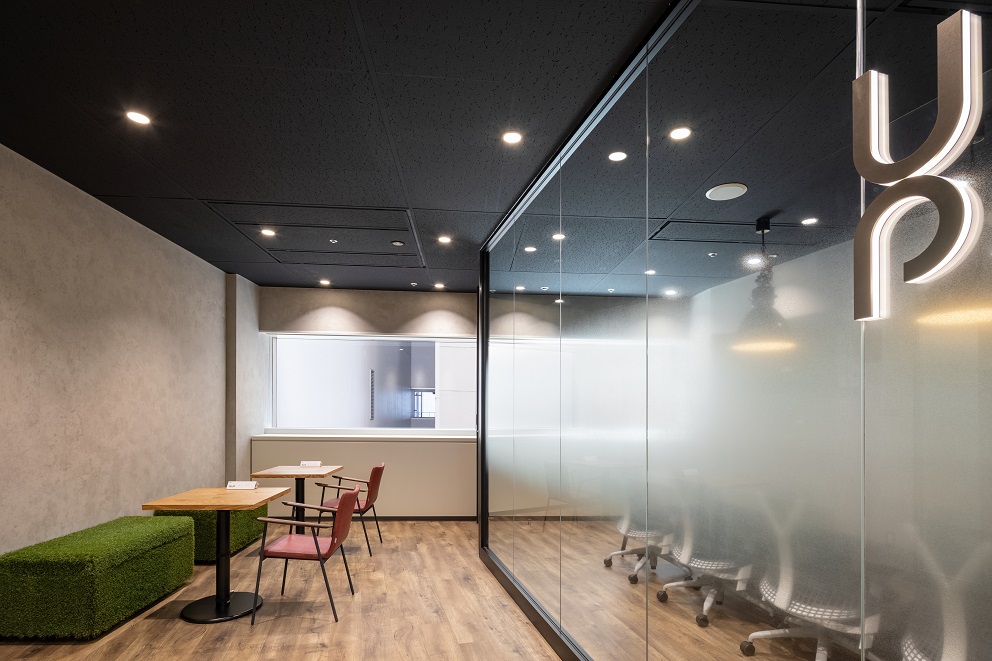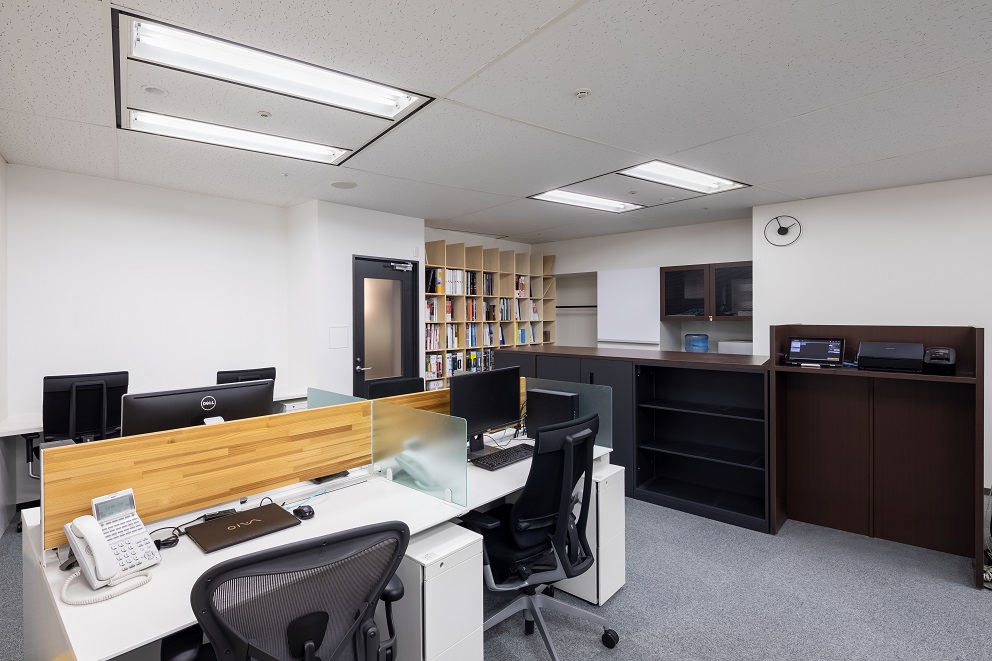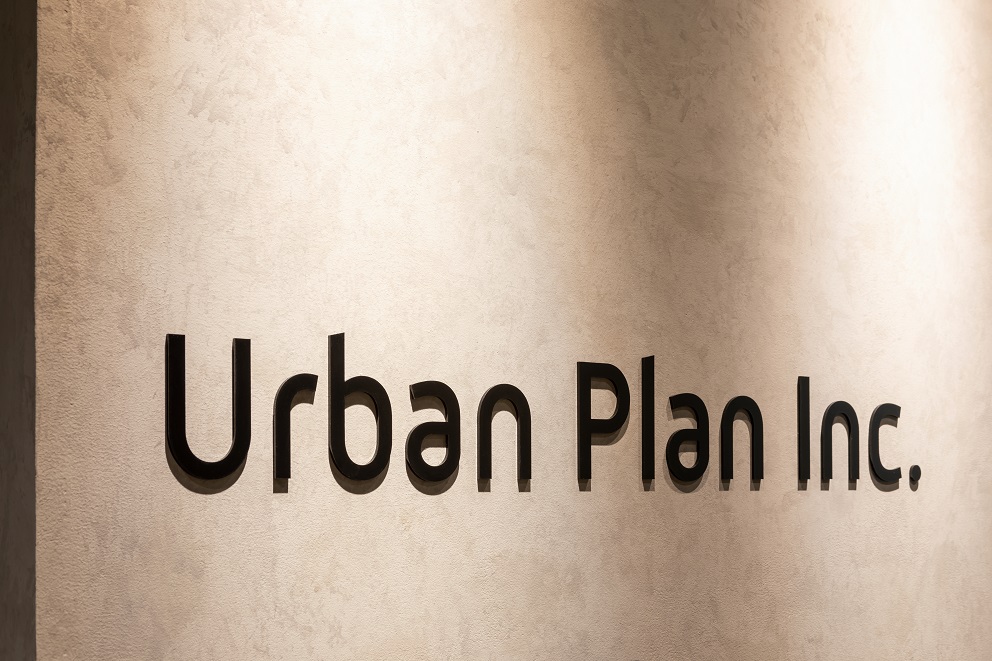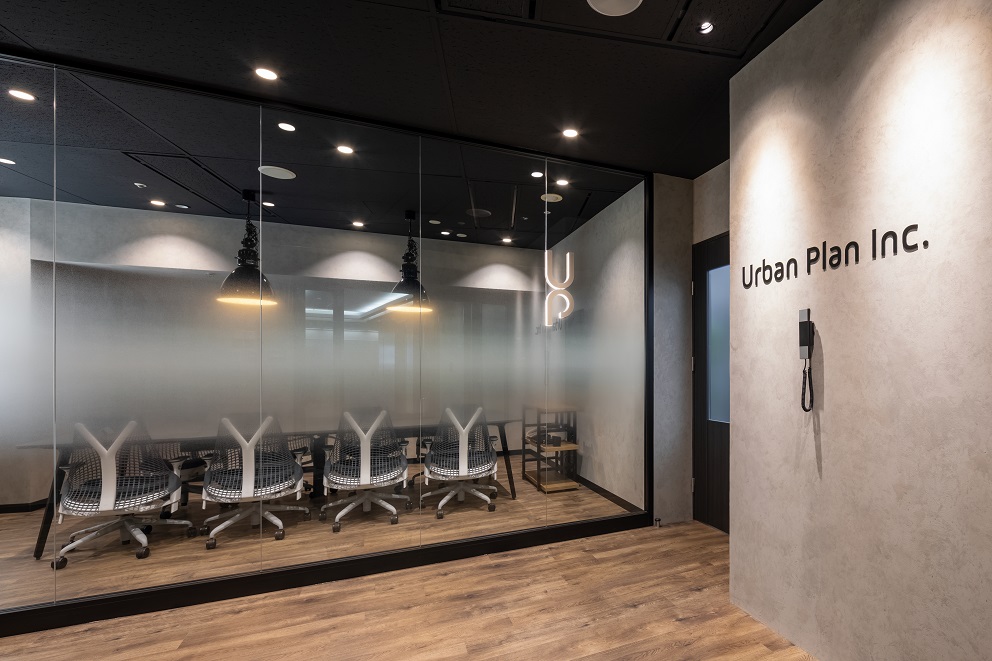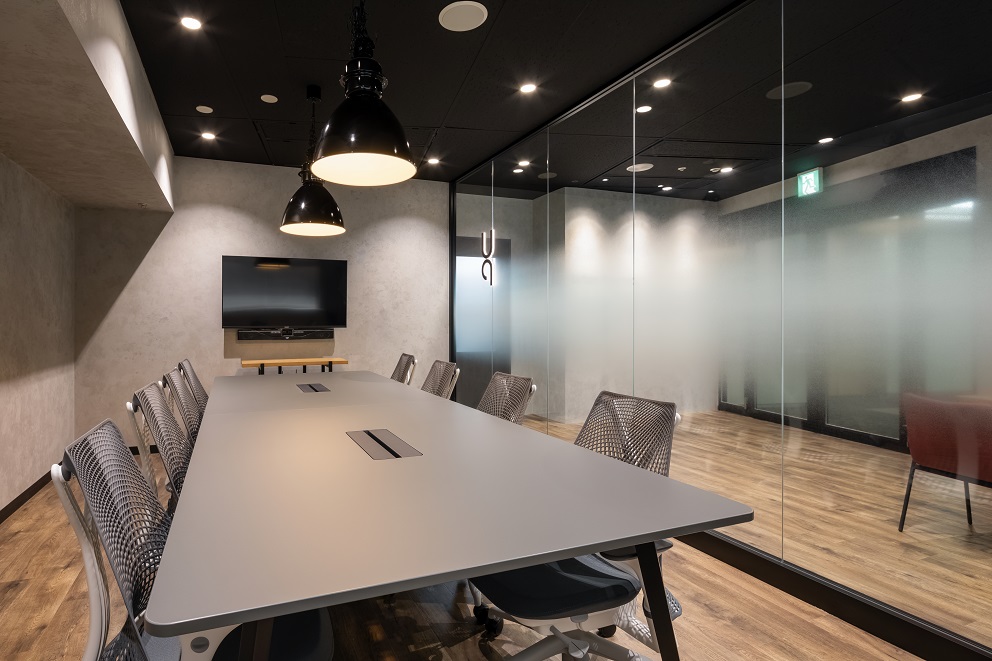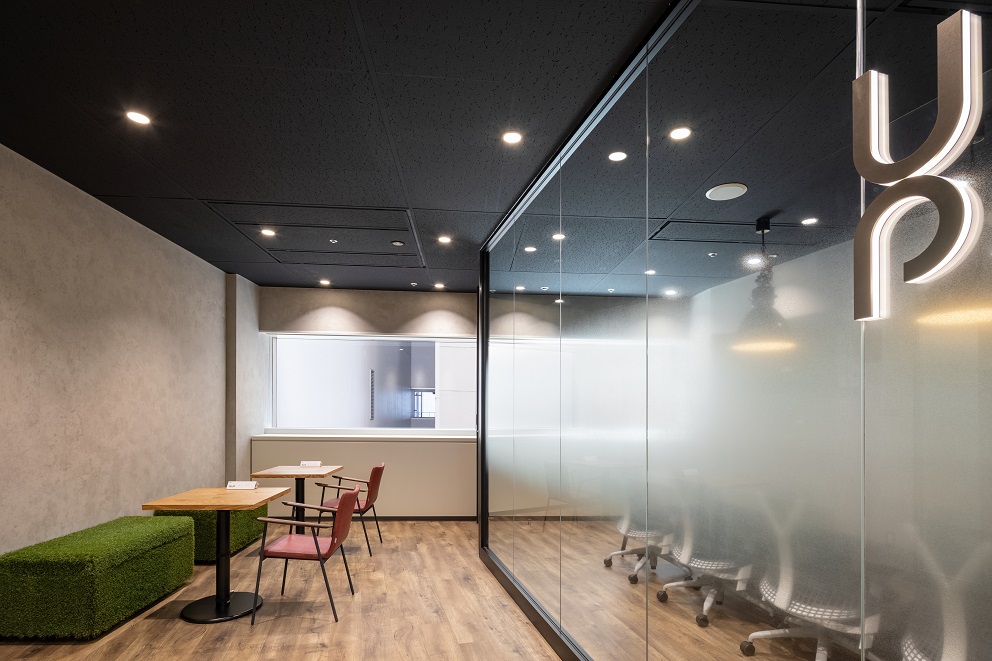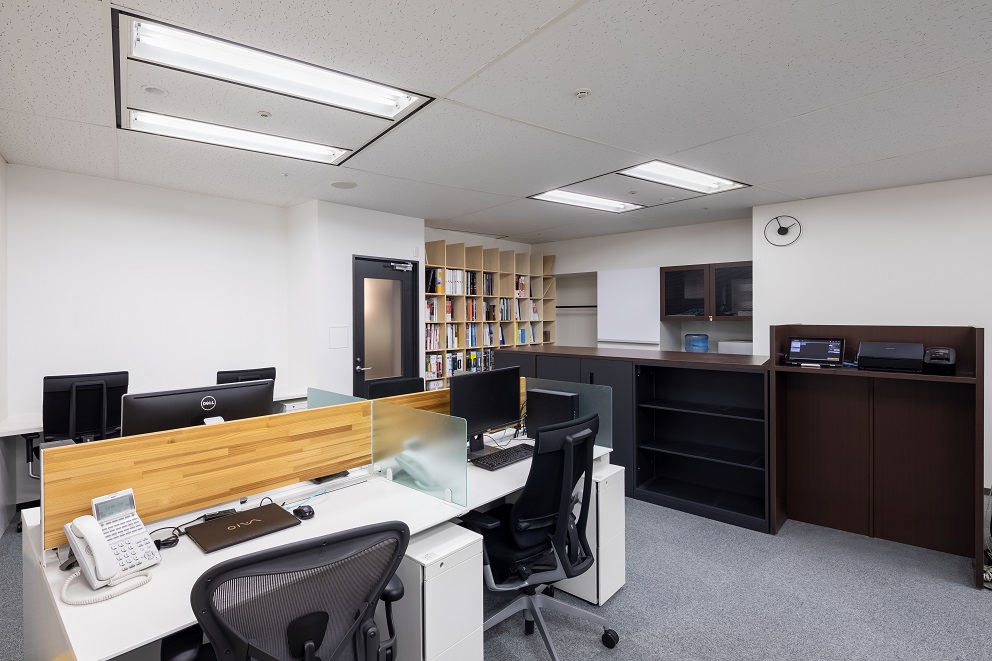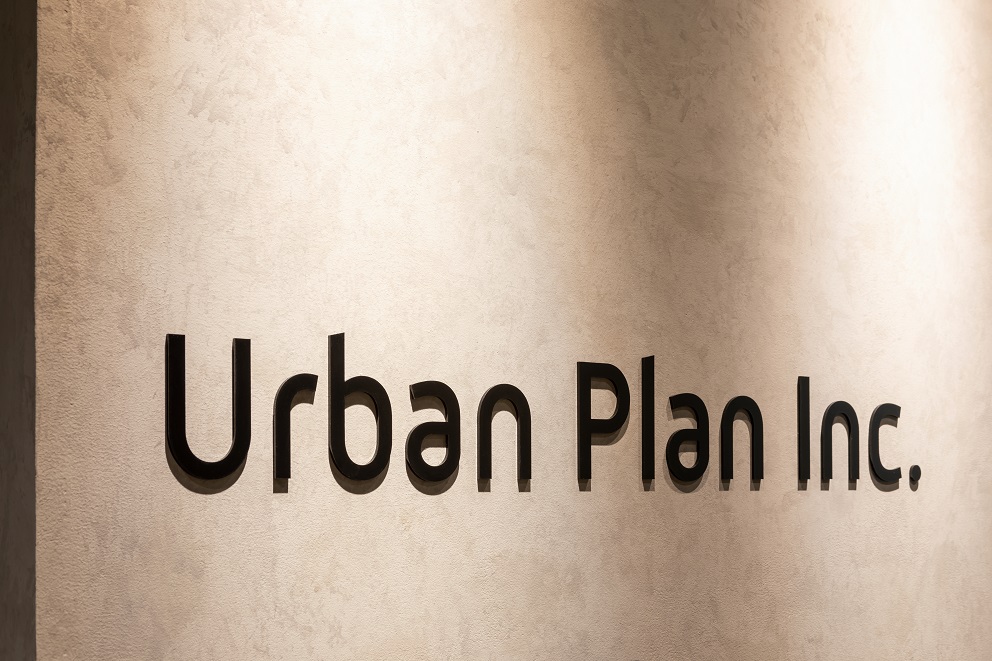 Industrial design office making use of material textures
What is a typical office located in the center of Nagoya, a quintessential manufacturing region.
What we aimed for was a minimal and convenient office.
We minimized elements, and we used expressive materials including mortar, wood and rust to create a simple but warm space.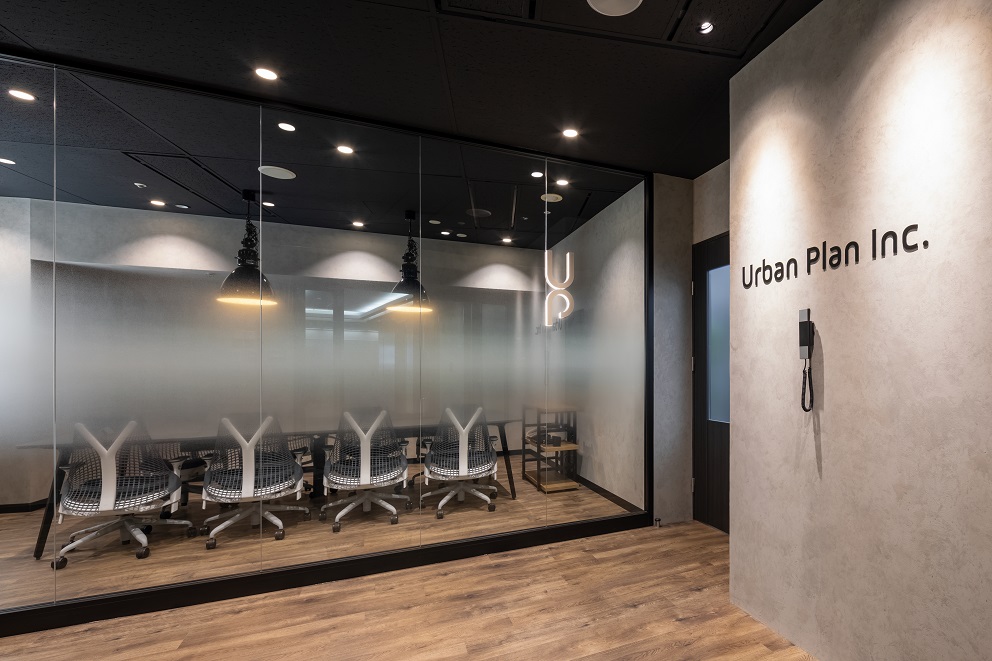 Entrance with depth
When you step out of the lift, you will find cement rendered walls and a luminescent sign.
We arranged a glass partition between the entrance and the meeting room to make best use of the limited place.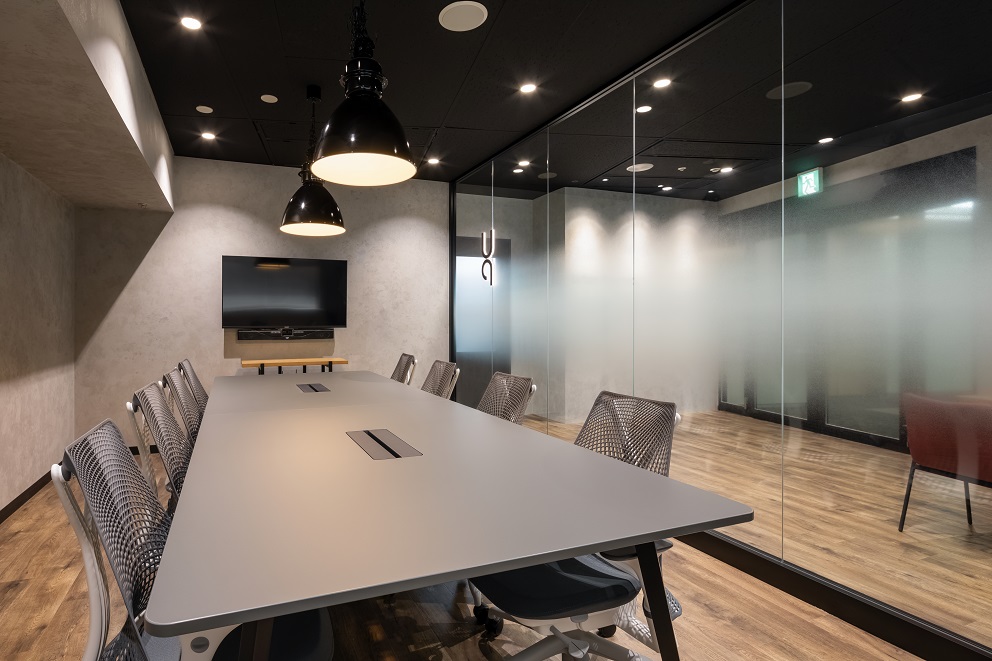 Meeting room with ICT tool
Our company has strong connection between each office, so we often hold videoconferences.
ICT tool including stick PC and wireless presentation system are utilized to avoid waste of time and to hold smooth meetings.
We can get rid of messy cables and the room becomes well-ordered.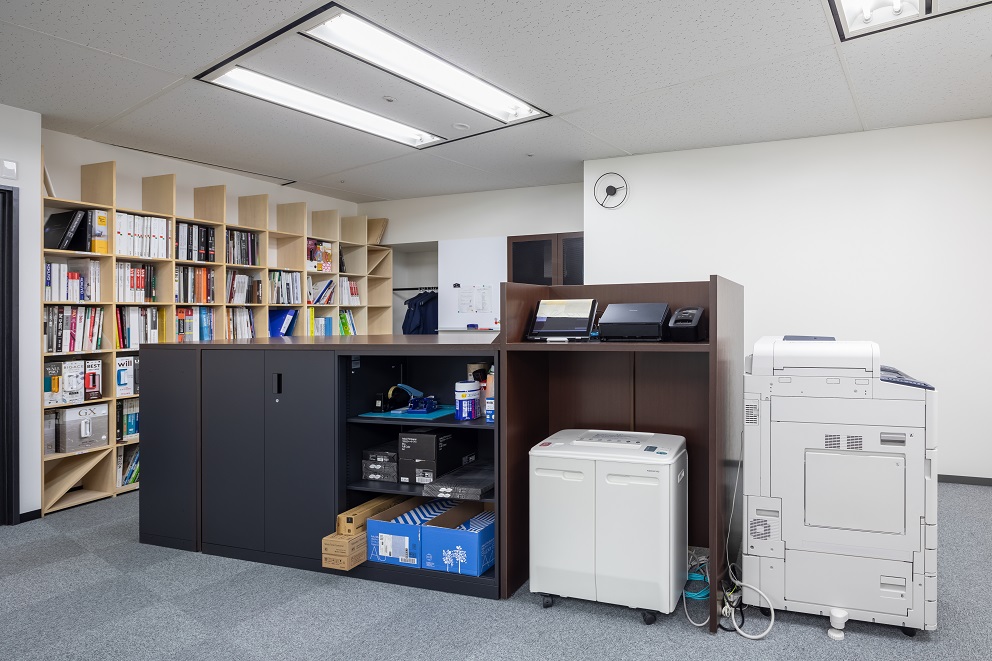 Multi-purpose counter
There is a counter sitting in the work space with an obvious presence.
It stores office supplies and samples neatly and contains office automation equipment. We also can use it as a pantry, and other purposes.
We discuss designs while referring to a catalog on the counter and we have casual meetings with documents. The place was laid out to gather people naturally and to be a center of communication.