Tokyo Office
Our Sample Office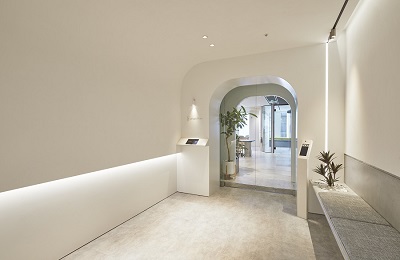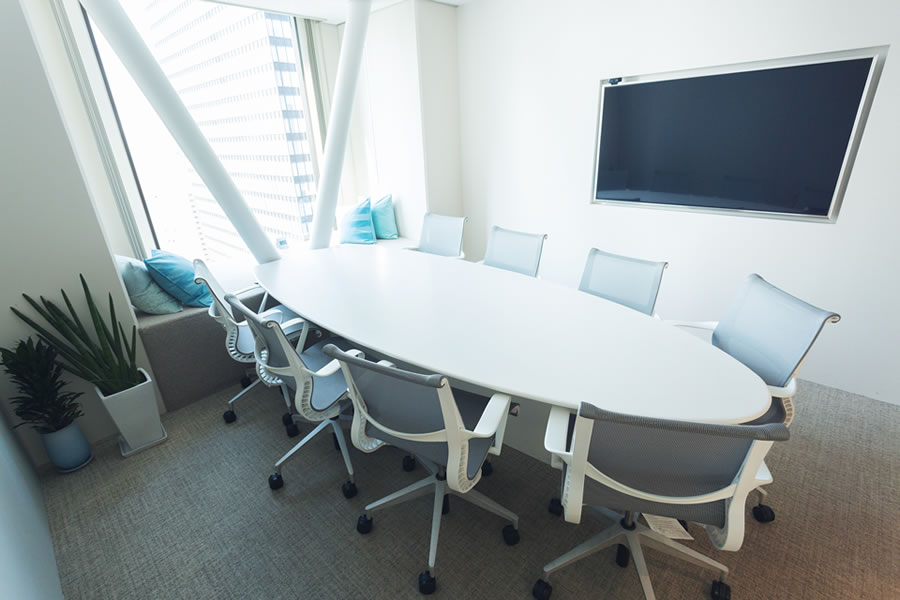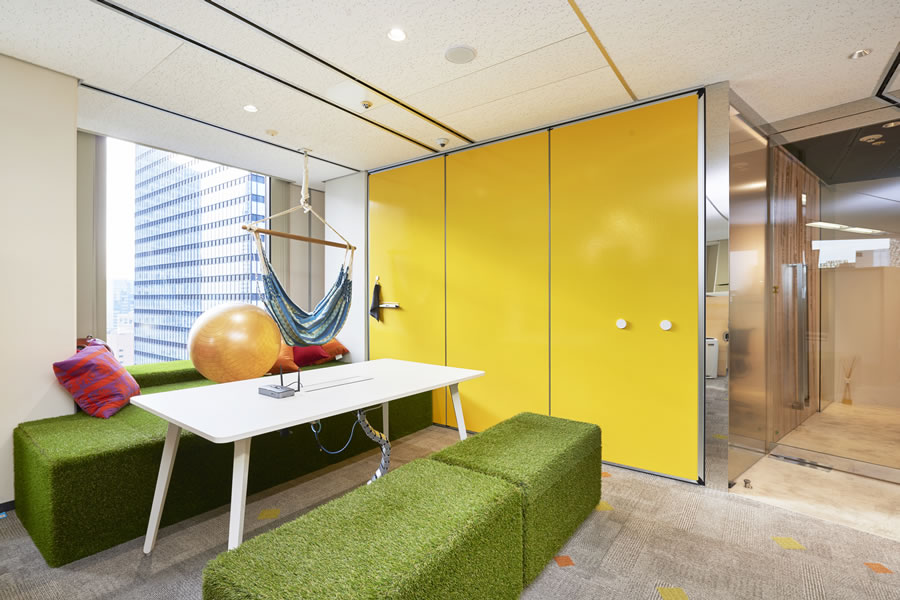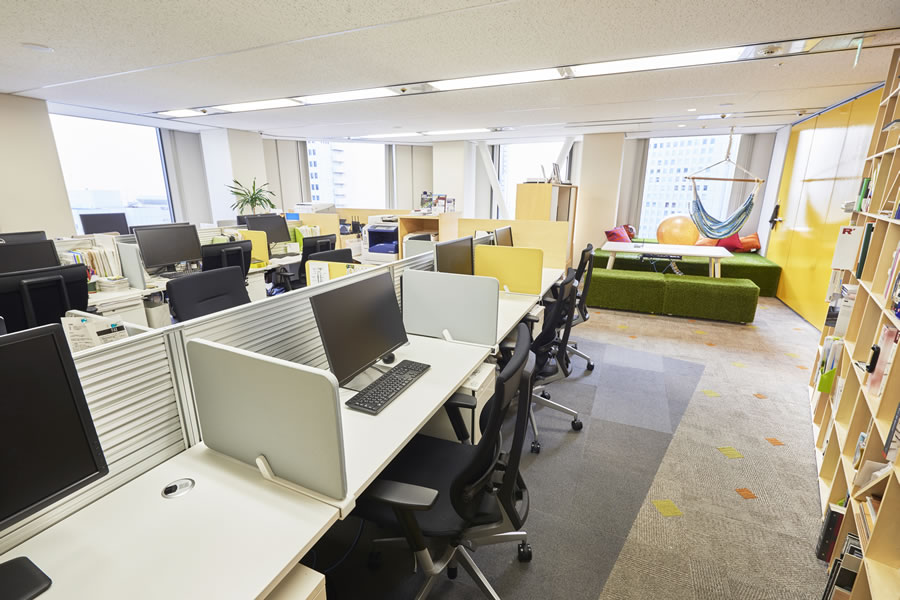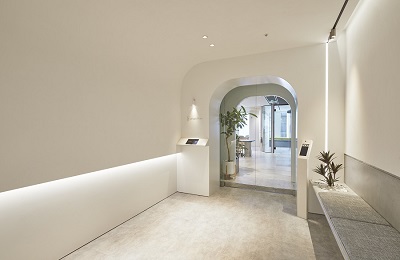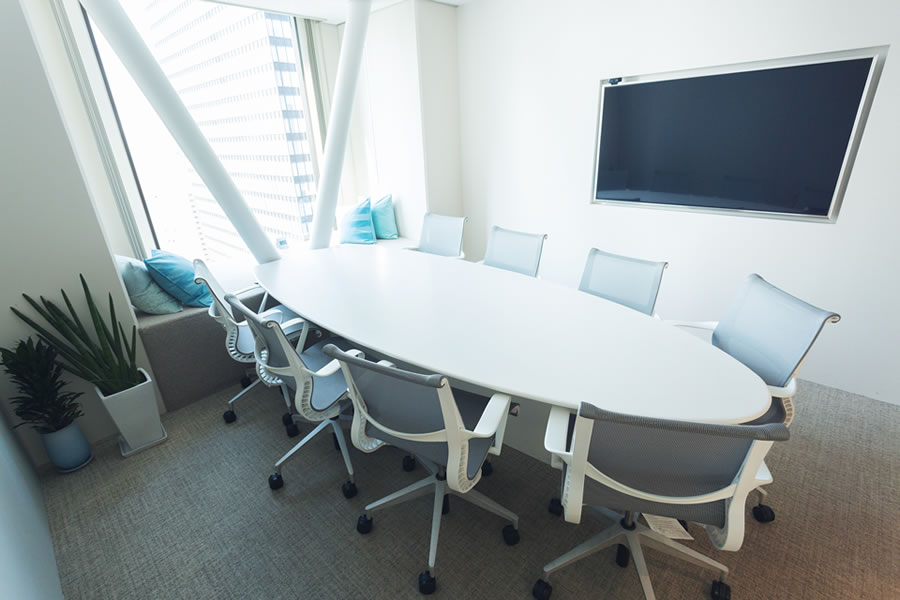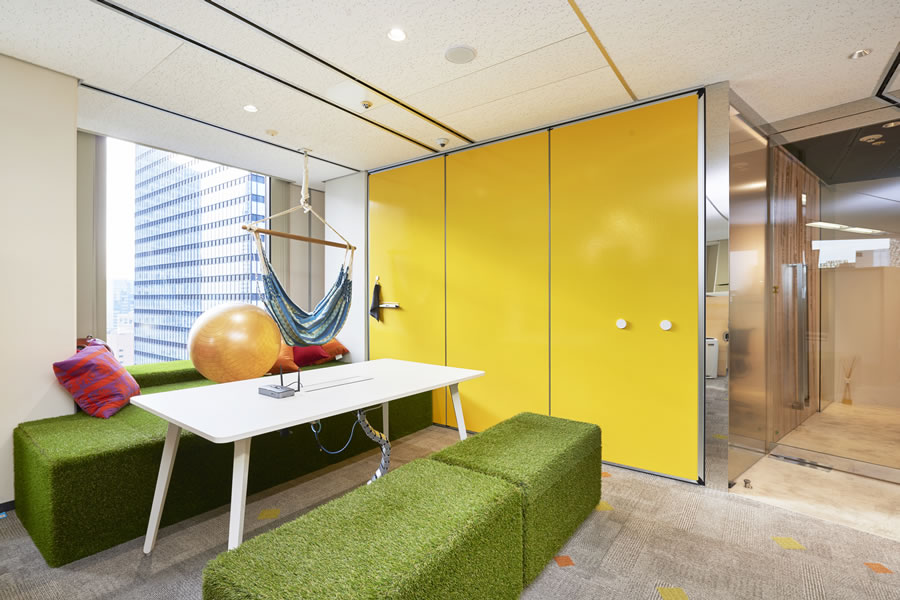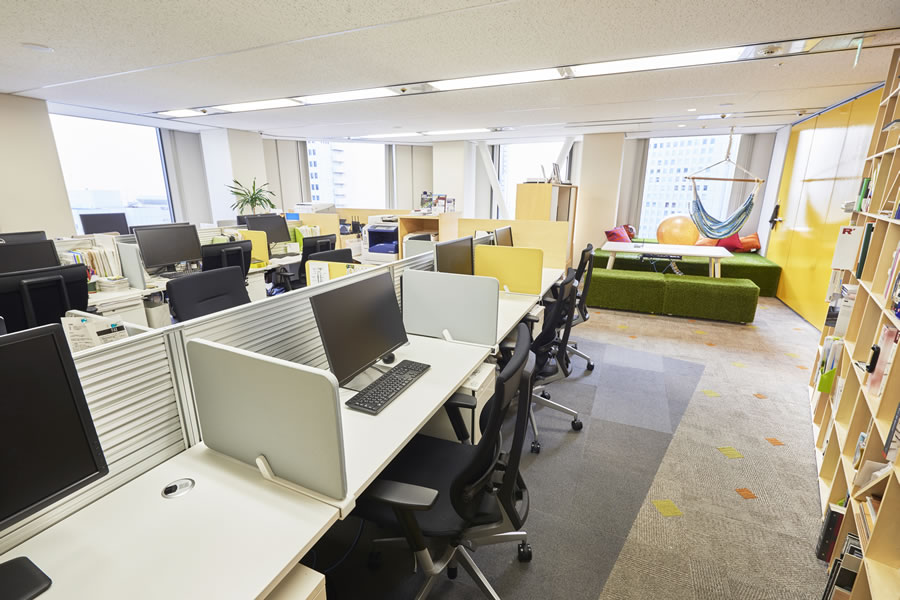 "Please visit our office!"
It's an office to be proud of.
We put playful touches throughout the space with the concept, "if we don't enjoy, the customer also doesn't enjoy."
Colorful cushions, BGM and aroma. We do all kinds of things to enjoy with the five senses, and we create a layout as an effective way to create a spacious office.
Not only customers but also other people can visit the office.
We really intend for this office to be our and your "playground."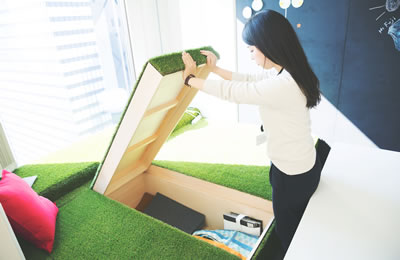 Storage space in "the field"
We call this space with artificial grass, "the field." We use this for videoconference, meeting and recreation area at lunch time, but there is actually storage space under this grass. It has a large storage, so we can put spare water dispensers and also a stockpile of goods in case of disaster. They have casters and can be moved easily. We are glad to present these playful and convenient furnishings.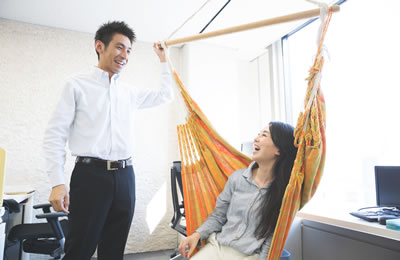 Hammock for revitalization
All visitors to our office are surprised to find a hammock hanging from the ceiling. Facing a desk all day tends to make us stop working and thinking. We can refresh ourselves in this hammock such a time. When we have a meeting, sitting in the hammock, we can come up with a good idea throughout the relaxed atmosphere.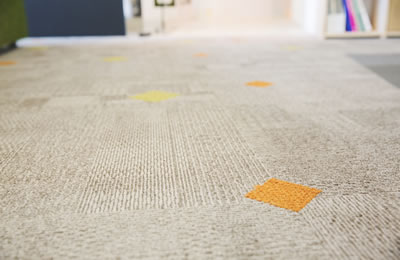 A little exercise with ideal length of stride
When you come into the workspace, you will find a carpet with yellow and orange diamonds. Those diamonds are arranged for an ideal length of stride. The yellow ones show the stride for men and orange for women. If you put attention on a little walking, you can do an occasional exercise.